Radar Speed Display MHP50
Article code: 222106
Radar Speed Display MHP50
Road users adjust their driving behavior positively when they see our eye-catching speed display. In addition to the accurately measured speed, the road user is "rewarded" with a green thumbs up if he adheres to the maximum driven speed. Road users who exceed the speed limit will see the speed driven flashing with red LEDs and a red thumbs down. To avoid habituation effect, the speed display can be switched on and off remotely via our portal U-Rijdt.nl. The speed measurements via the built-in radar continue as usual in order to make a good traffic analysis. Placing speed displays contributes to increasing road safety.


Traffic investigation via U-Rijdt.nl
Via the portal www.u-drives.nl you can easily manage your speed display online and traffic analysis request reports. This gives you a clear picture of the traffic flows. Via the portal you can see the GPS locations of the speed displays and log in directly to request the status and/or change settings. The locations are clearly displayed on the Google Maps map. With an up-to-date traffic analysis report you get a clear picture of the traffic situation at the measurement location. This report shows the estimated number of vehicles or traffic load, average and maximum speed, speed percentile value and distribution of speed measurements in up to 10 speed classes.


Traffic analysis
View here a random full traffic analysis report with data collected by our speed display.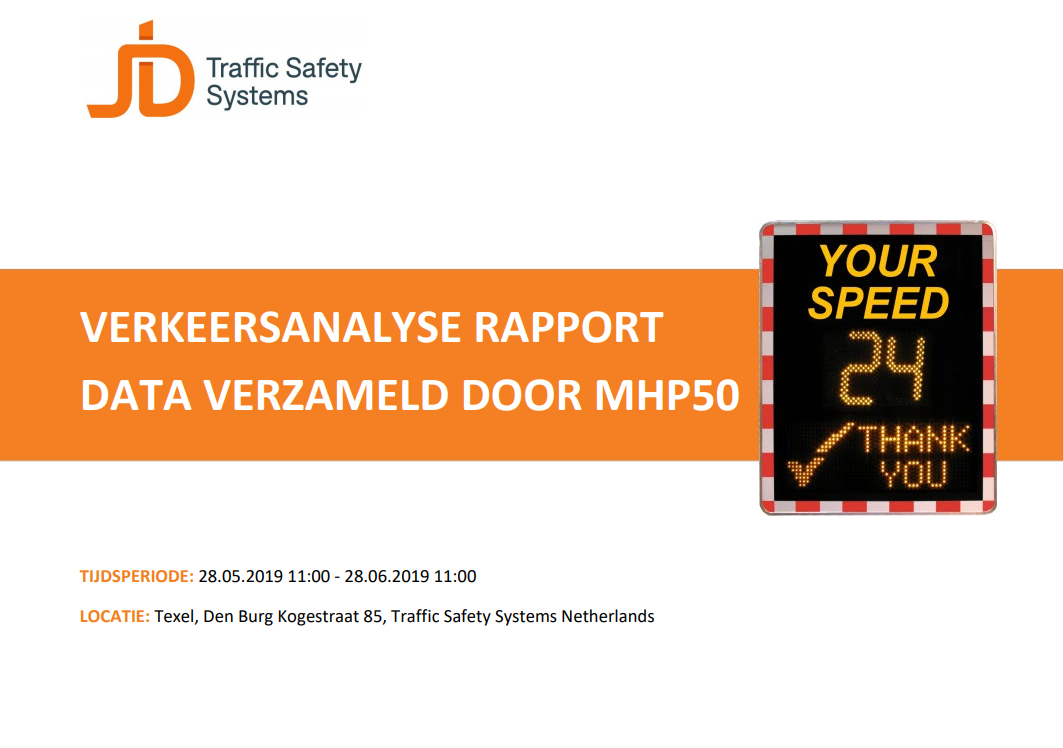 Rent a speed display?
Temporarily required a speed display to gain insight into the traffic volume and the speeds driven. We rent out our speed displays with the option to request a traffic analysis report over a certain period via the portal www.u-drives.nl. Placing a speed display contributes to increasing road safety. We take care of the installation and create an account for you to manage the speed display via the portal www.u-drives.nl. Feel free to contact us and ask for the conditions.
No reviews available for this product yet
Share your experience with this product.
Customer service
Do you have questions about this product? Please do not hesitate to contact one of our specialists.