Virtual Fencing
Article code: 220396
Proven reduction of accidents

High reliability and ruggedness

Low maintainance costs

Outstanding cost-performance ratio

Fast and easy to install
Wildlife Vehicle Collision (WVC) Avoidance System
Next generation roadkill mitigation 
Virtual Fencing is an active electronic protection system that alerts animals  before  crossing the road when a vehicle is approaching  between dusk to dawn. It is proven to be extremely effective in preventing wildlife-vehicle collisions in the Netherlands and around the world.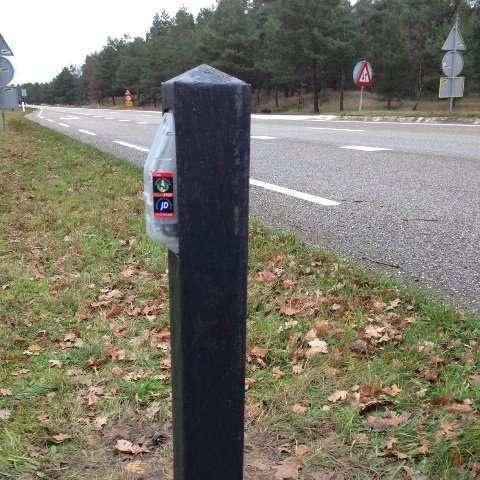 OUR AIM
Our aim is to protect the wildlife and enhance the safety of drivers with the latest road-kill mitigation technology. Our latest testing has seen a 50-70% reduction in Wildlife Vehicle Collisions (WVC's). The virtual fence uses the latest non invasive audio and visual systems to alert animals and prevent vehicle contact. Wildlife is a huge and widely underestimated challenge to traffic safety. Every year there are many thousands of accidents involving wildlife and vehicles, resulting in wildlife deaths and injuries, injuries and loss of life to people, and damage to vehicles and property.


Virtual Fence
Wildlife protection can be build by using passive or active devices. Passive devices utilizes headlamp light reflection of the of the oncoming vehicles to deter the wildlife. The more effective active electronic protection systems are triggered by headlamps and uses opto-acoustic alerts. The Traffic Safety Systems protection system "Virtual Fence" is developed according latest research results and has build in optical and acoustical deterrent functions.
A 5 year official field test documented a significant drop of WVCs and an increase of the safety for road users, especially at high-risk sections. The number of traffic accidents decreased by approximately 70% at sections equipped with Traffic Safety Systems Virtual Fence.


How does it work?
The Virtual Fencing device is activated by approaching headlights, which causes it to emit a combination of sound and light stimuli that alert and repel animals from the road side. This alert system of audible alert and blue and yellow strobe-type LED lights are an innovative concept based on proven technologies.
​The devices are placed at 25-metre intervals on alternating sides of the road. They are triggered in sequence by the vehicle headlight as a car approaches along the road, forming a virtual fence.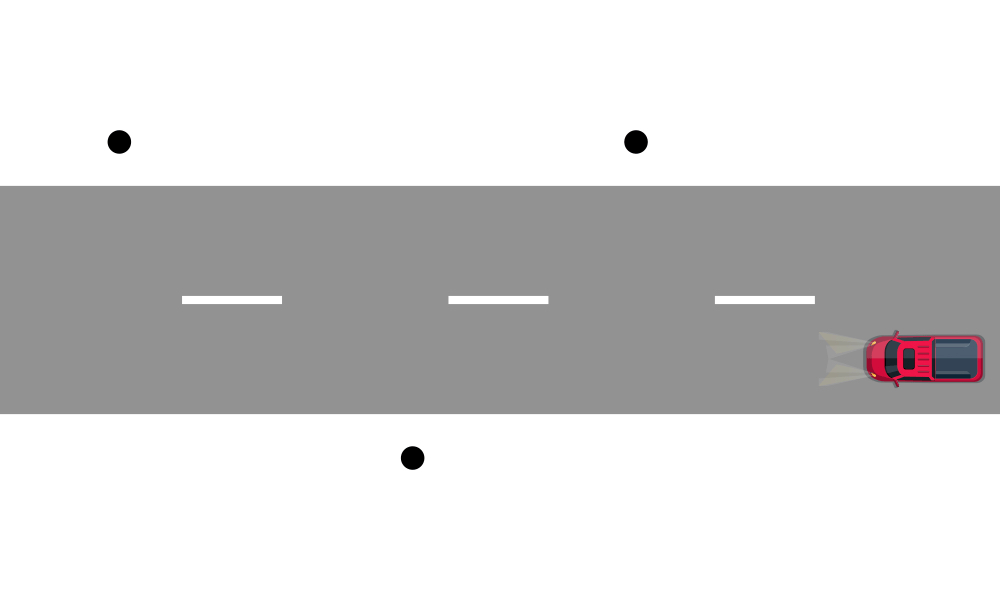 Virtual Fence offers following benefits:
Proven reduction of accidents injuries and fatalities
Outstanding cost-performance ratio
Low maintainance costs
High reliability and ruggedness
No known habituation effect
Extended vehicle sensor range and remote triggering
Advanced theft protection
Remote unit identification
Cooperative RF-connected functions
Adaptable to the geographic and wildlife specific environment
Remote monitoring and service
Remote check of ambient conditions
No reviews available for this product yet
Share your experience with this product.
Customer service
Do you have questions about this product? Please do not hesitate to contact one of our specialists.